Sorry, but this product is currently out of stock.
You can click on any of the items below to be notified when they come back in stock.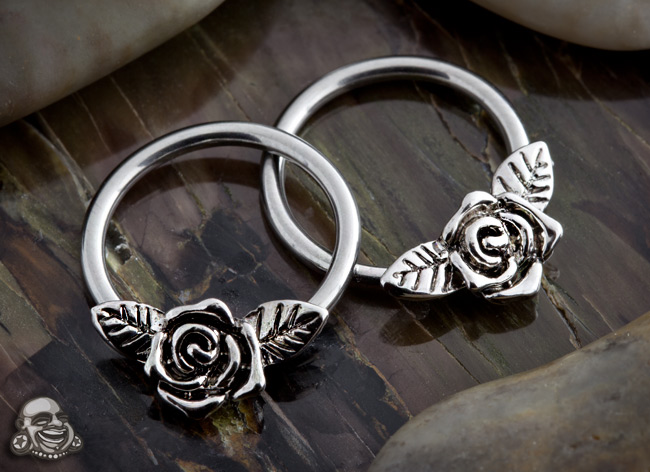 14g 1/2" - $4.95
Email me when this item comes back in stock
Date posted: 11/27/2013
14g 1/2"
really really pretty piece-- i bought this to use the captive part in a smaller ring on my septum; i'm too shy to rock it properly but the quality is great.
Date posted: 10/30/2013
14g 1/2"
was very hard to secure the rose captive back into the ring, I would suggest getting this put in by a professional to avoid irritating the piercing by struggling to snap it back in.
Date posted: 8/15/2013
14g 1/2"
This is really pretty but very difficult to get to clasp. Recommend that once it's in, you should leave it there type of jewelry
Date posted: 7/30/2013
14g 1/2"
Bought this to wear in my conch piercing. It's wonderfully detailed and looks beautiful resting on my ear. :)
Date posted: 7/25/2013
14g 1/2"
the detail is super cute, and the rose is real easy to put in the ring.